Restore your Billings home with professional water damage repair services
Floods, rainstorms, plumbing problems, and moisture build-ups in the foundation of homes–all these problems can lead to significant water damage to your spaces. If you are in the same situation, contacting a water damage repair service is essential to remove the water and prevent further destruction immediately. Our team strives to protect your properties from water damage efficiently.
Our team has specialized professionals on board with several years of experience. Our team will closely assess the water damage in your space while helping you understand the severity of the situation. They will help you make the ideal decisions by consulting the required solution plans in detail.
Here are the services our team provides:
Water damage restoration and repair
Water damage cleanup
Basement and foundation crack repair
Full foundation repair
Mold removal
Rebuilding of basements
Our team provides 24/7 emergency water damage repair and restoration services to rescue our customers. In addition, our expert professionals use the most advanced equipment to detect moisture and extract water from your spaces.
Call our staff today to book an inspection. Our team will visit your space immediately to start the restoration process. They will provide quick and prompt services to make your rooms clean and water-free asap.
Here's why you should choose us:
Highly Trained Specialists: Our team has specialized professionals training in water damage restoration and cleanup.
Top Water Damage Service: Our team has earned the trust of leading insurance companies and hundreds of satisfied customers.
Best Rates: Our staff offers market-competitive and reasonable rates for the convenience of customers.
Excellent Customer Service: Our support team will be available 24/7 for your queries and concerns.
Our premium water damage services to restore your home
Water Damage Restoration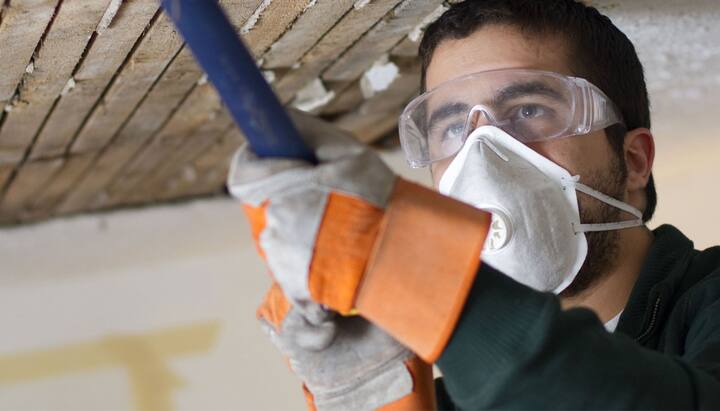 The faster you take steps to restore water damage, the less destruction. Plenty of things can flood your house, from floods to rainstorms to hurricanes to pipe bursts. Contacting a professional water damage repair and restoration service is ideal–just like our team! Our staff of plumbers and technicians using technologically advanced equipment for quick water elimination. Since our specialists operate 24/7 for emergency services, our team will be at your doorstep as soon as possible for inspection.
They will use advanced drying equipment for carpets, cabinets, structural wood, floors, ceiling drywall, and other home appliances or furniture. Our team will also eliminate all signs of mold and mildew destroying your health and home's structure. Most importantly, our team will try and restore water damage in the least time possible for the client's convenience.
So, call our team today at the helpline and make your home a comfortable and happy place again.
Restoration and Repair
Water Damage Cleanup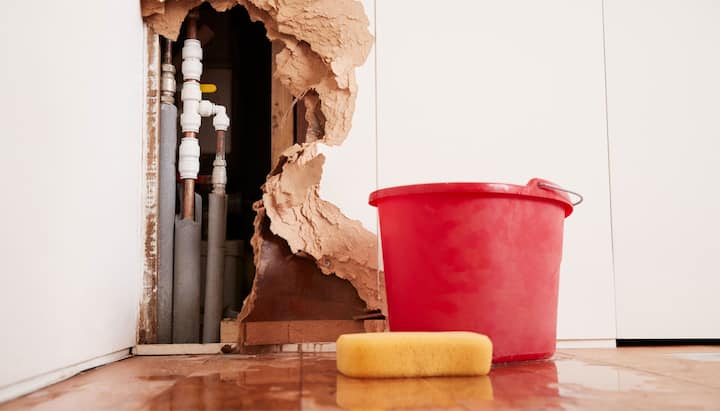 Water damage cleanup can be a lengthy and complicated process, considering the severity of the situation. Our team performs the water cleanup process most efficiently. Our crew will also give tips on how to work with your insurance company to cover most of the expenses. Our professionals will use advanced equipment and state-of-the-art technologies to remove all the signs of water damage. Our team will eliminate everything from mold removal, carpet replacement, and disposal of damage-related materials. Do you know what the best part is?
Our specialists will provide the best water damage cleanup services without being heavy on your pockets. Our rates are very reasonable in the Billings area.
Contact our team today at our 24/7 helpline and talk to a representative. They will help you book an inspection and answer all your questions and concerns.
Water Damage Cleanup
Mitigate water damage with timely repairs
Dealing with hurricanes and flood water is the worst nightmare of every homeowner. Hundreds of houses across the US are damaged by floods yearly, leaving homeowners devastated. Pipe bursts, melting snow, and sewage floods are common causes of water damage.
Here are some essential facts to keep in mind regarding water damage:
Mold build-up in walls, ceilings, and foundations can begin within 24 hours after water damage. Though mold is not deadly, it can cause respiratory problems like sinus congestion and cough.
Even a tiny crack in a pipe can leak almost 250 gallons of water per day. If not treated on time, a minor crack can lead to a pipe burst and major flooding inside the house.
Flood water can be deadly if it reaches baseboard heaters, power cords, electric boards, or other electrical devices inside your house. The water will become electrically charged. Turn off all the electrical appliances and the main fuse while waiting for a water damage restoration service.
Grey and black water floods from sewage lines or washing machine explosions can lead to several biohazard problems. They contain toxic chemicals, contaminants, germs, and bacteria.
Common signs of water damage
Since water damage can occur from different sources, the signs can be confusing. The symptoms can appear quickly or slowly, commonly on your home's floors, walls, and ceilings. Here are a few common signs to help you identify water damage in your spaces:
Signs to detect water damage in ceilings:
Flaking or peeling paint
Spider webbed or hairline cracks
Yellow or brown-colored water stains
Mold growth in the corners
Musty odor inside the house
Signs to Detect Water Damage on Walls:
Brown-colored water stains
Discoloration on walls
Bubbling or flaking paint
Damp spots in multiple areas
Musty odor
If the walls feel softened when you touch them, that's water damage
If you detect these signs, contact a professional water damage repair service without wasting time. Our team provides 24/7 emergency services for water damage restoration and cleanup at our network. Call our staff today to get a local estimate of services.
Why you shouldn't ignore water damage
If you're still not convinced, here are some possible problems of ignoring water damage for too long:
Health Problems: Water damage can lead to moisture build-up, resulting in bacterial growth, causing skin allergies, and respiratory problems.
Structural Damage: No matter what the cause is, water damage can cause significant structural damage if not tackled immediately by professionals. In rare cases, water damage can make the roofs and walls collapse.
High Utility Bills: Even a single leak in a pipe can waste several gallons of water, resulting in increased water bills.
Decrease in Home Value: Water damage can decrease your house value by 30%. If you plan to sell your house, restore the water damage first for the best rates.
Water damage should never be ignored, as it can lead to serious health issues and costly structural damage. To avoid these consequences, a professional should immediately attend to any sign of water damage.
Take action now and contact a water remediation specialist at Magic City Water Guys to assess the situation before it's too late – investing in immediate care can save you money and even lives in the long run.